Toshiba Hard Drive Recovery
Toshiba Hard Drive Recovery
Being one of the very first electronics manufacturers, Toshiba has gotten really good at what they do. As such, they also have lines of laptops and computers for every conceivable purpose. Whether it is a Chromebook or a laptop for business or school, they have your back covered. These machines are so popular because the brand is known to produce quality and durable goods.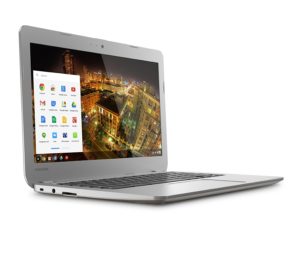 Some of the more acclaimed and widely popular Toshiba machines are the Toshiba Chromebook, the Satellite range of laptops and their Ultrabooks. These machines are known to be efficient and reliable. If you are not using a Toshiba PC, then you might be using one of their hard drives even on a non-Toshiba PC. However, sometimes data is lost for one reason or the other. And as such, you must look for ways to recover the data without further corrupting it before it's lost forever. Here are a few instances where a Toshiba hard drive recovery would be required and what it would take to recover the data.
Reasons your data might get lost
There are a number of reasons why data might get lost on your Toshiba PC or hard drive. Even though these machines are sturdy, they are still a work of delicate art. As such, even the most minor of things could trigger data loss or corruption. Here are a few ways where the hard drives might lose data:
Power surges or un-even flow of electricity while the drive is in use.
A sudden unexpected system shutdown.
Improper disconnection of storage media when dealing with external drives.
Accidental deletion of critical data. This is especially so as a result of Selecting All + Shift + Delete.
A malware/virus attack on the drive or PC.
Physical damage resulting from improper handling and breakage of some parts of the drive.
Any of these factors have the power to render a perfectly fine Toshiba hard drive useless. Good news, however, is that there is a solution in case you are in dire need of the data the drives housed. Here are some of the fixes that work in various situations.
In case your PC isn't booting at all, you should remove the hard drive and test it on another computer. If the computer boots up but you can't access your data, all you might need is a good data recovery software to get your stuff back. However, if you hear a clicking sound, the drive might have incurred physical damage in which case professional assistance is required.
In case the drive has suffered physical damage, you should contact a data recovery expert such as Outsource Data Recovery immediately. If any data is to be recovered, the physical damage must first be attended to. There might be a faulty PCB or broken parts that need replacing before attempting any data extraction.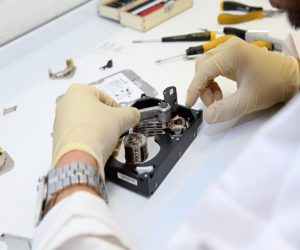 In the event that you've lost data due to accidental deletion or formatting, you should immediately stop using the drive. This ends all activities in the hard disk including overwriting the deleted portions. You can try using a data recovery software, but if the data is extremely relevant, a data recovery expert should be engaged as soon as possible to recover your lost data.
In case the data was lost due to a virus attack, you might still be lucky enough to get it all back. When data is deleted, it is not immediately erased on the drives. What happens is that you lose access to the content. In such a case, data recovery experts should be the first people you look for. They will ensure that they recover as much data as possible.
Some data recovery projects are DIY. However, getting a professional to handle your data recovery needs is better and less risky. Outsource Data Recovery makes sure that everything possible is done to effectively complete your Toshiba hard drive recovery.