Can You Recover Deleted Files on the Cloud?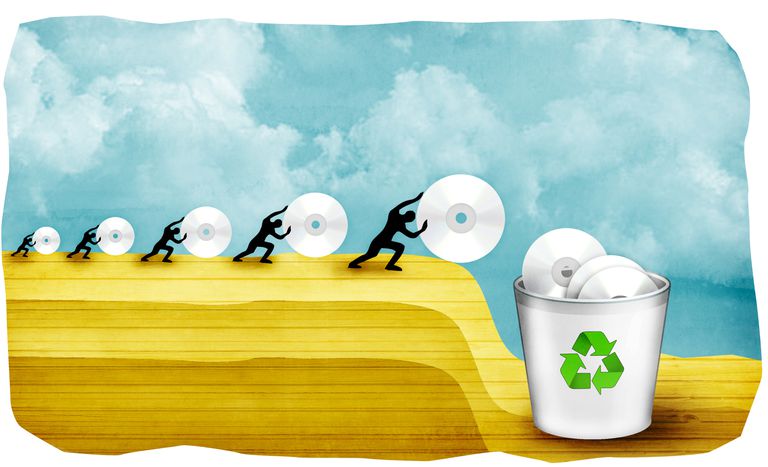 The cloud has many advantages for storing data: its accessibility, low cost (in some cases even free) and its scalability, meaning you can buy as much storage space as you need. However, cloud servers are far from perfect, and there are still ways you can lose data on there.
Causes of Data Loss on the Cloud
There are multiple ways to lose files through cloud servers. One of the more common causes is user error. Simply, you can accidentally delete files when on the app (think Dropbox, iCloud, Google Drive, etc.)
Another common cause is overwriting the data. How this works is say you're using a cloud server that employs a SaaS (Software as a service) platform. The benefit of these platforms is in their flexible architecture. Users and developers alike can make changes to improve the application's function, security, and more.
The problem is sometimes these updates can overwrite data already stored, creating partial files. Then, when you go to try to open them, you won't be able to.
Meanwhile, a growing threat to data loss on cloud servers continues to be malicious code. No matter how secure a cloud provider touts their service is, it can still be susceptible to attack.
And if a hacker is able to crack through, they can steal information or deploy malware. Malware compresses files since it requires more storage to operate, which could potentially leave you without access to them.
How Can I Recover Missing Files on the Cloud?
Thankfully, many app developers have built-in methods to help you recover your data. To demonstrate, if you accidentally deleted files on DropBox, it has a restoration method in place.
All you have to do is log in, go to Files, select Deleted Files, then choose which ones you want to restore. You can also restore deleted folders by clicking on the trash icon, then selecting Restore.
The same applies to Google Drive. When you delete files, it moves them to the trash, but unless you set up an automatic feature to clear the trash bin, they'll remain there. Therefore, all you have to do is go to the trash, select the data you want to recover (by selecting and right-clicking the item) then choose Restore.
In addition, iCloud also has a way to find and restore deleted content. Similar to the other platforms mentioned, you log into your account, go to the settings section, click on Restore Files, select the content you want back, then click Restore again.
When You Need Professional Recovery Specialists
All told, it seems easy to regain access to files lost on the cloud. However, what happens when program updates overwrite the data or malicious code renders it inaccessible? When these things happen, you need a reputable data recovery specialist.
This is where our team at Outsource Data Recovery can help. We recover files on nearly nine of every ten projects we receive. Just as important, we offer a free evaluation of your device, so you know the solutions and cost of data recovery upfront. It's why many trust us to retrieve their most important files. Contact us today to begin your case!