Ransomware Payment Trend Illustrates Why Data Backups are Integral
When you encounter ransomware, it can be a frightening endeavor. After all, not having access to your files could make it hard for you to run your operations. However, even if you encounter ransomware, it isn't always beneficial to do a ransomware payment.
Ransomware Payment Doesn't Guarantee Access to Data
CyberEdge Group released its cyber threat report finding only half of the companies who did ransomware payments received their data back whereas the other half admitted total data loss. "The statistics around the successful recovery of data after paying ransom demands are plain scary," CEO Steve Piper told ComputerWeekly.com.
While this signals a trend towards futility for some companies, the cyber threat report also shows the success some companies have in adopting other measures.
"In 2017, 55% of our respondents' organizations were victimized by ransomware. Of those victims that refused to pay the ransom (61%), the vast majority (87%) recovered their data from backups.
The report took into account 1,200 responses from IT security decision-makers from 17 countries and 19 industry sectors. The study also revealed the success of cyber attacks lowered from 79% in 2016 to 77% in 2017.
Piper adds, "This just underscores how important it is to incorporate a sensible data backup strategy as part of an organization's cyber threat defense strategy."
Being Proactive, Not Reactive
What this study illustrates is the importance of preparation. By having a secure data backup, you have a contingency in place if your files become compromised. And in some instances, it could limit the impact of the damage from ransomware.
"The best way to prevent an attack is to immediately detect ransomware file access behaviors before the ransomware spreads across the network and encrypts file servers. Once detected, you can quarantine impacted servers, users, and devices," remarked Terry Ray, who's the chief technology officer at Imperva.
Along with a proactive plan, it's imperative to test data backups regularly; this includes searching for vulnerabilities, conducting data backups often, and stressing safe browsing behaviors to staff which can make you less susceptible to attack, reducing the likelihood of you encountering ransomware payment demands.
Those things alone won't necessarily prevent an attack from occurring, but they go a long way in reducing the chances. However, if you do find yourself a victim of ransomware, it's important to find trusted experts to help you immediately, giving you the possibility of recovering the data you want.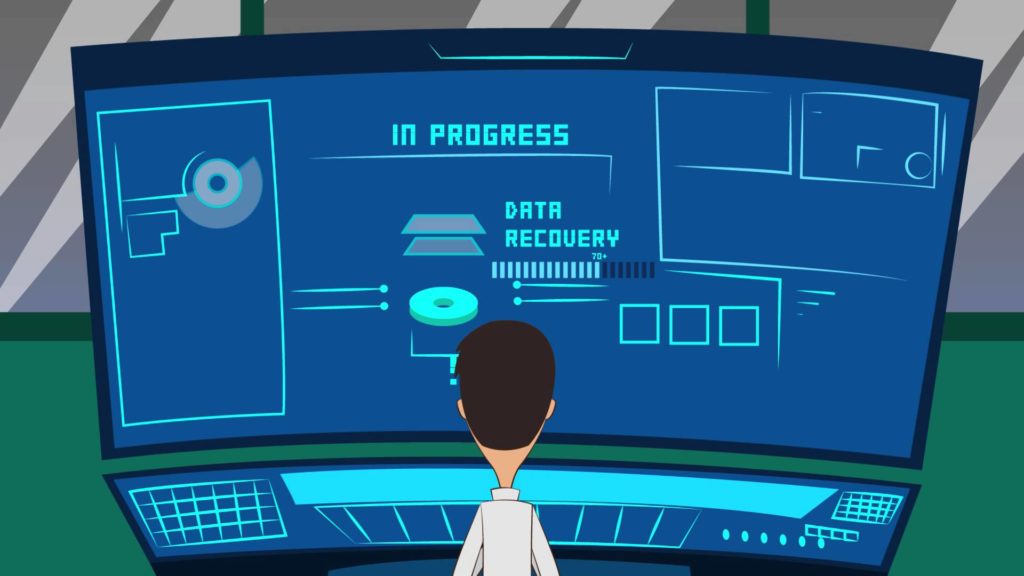 Recovery Services
The team at Outsource can help you through this stressful process. Your mind will be put at ease by our friendly and knowledgeable service.
We offer a free and comprehensive assessment of your situation. Included in this are possible solutions we can employ to try to recover your data, costs and more. This gives you all the information you need to have confidence in your decision.
Aiding your confidence is the fact our company has extensive experience in recovering data in a wide variety of situations. We have certified cleanrooms, state-of-the-art equipment, and the technical expertise needed to make the job happen, often at much less than comparable service providers charge.
Experience the difference with Outsource by contacting us today!